Wednesday, February 9, 2022 / by Claudia Pecoits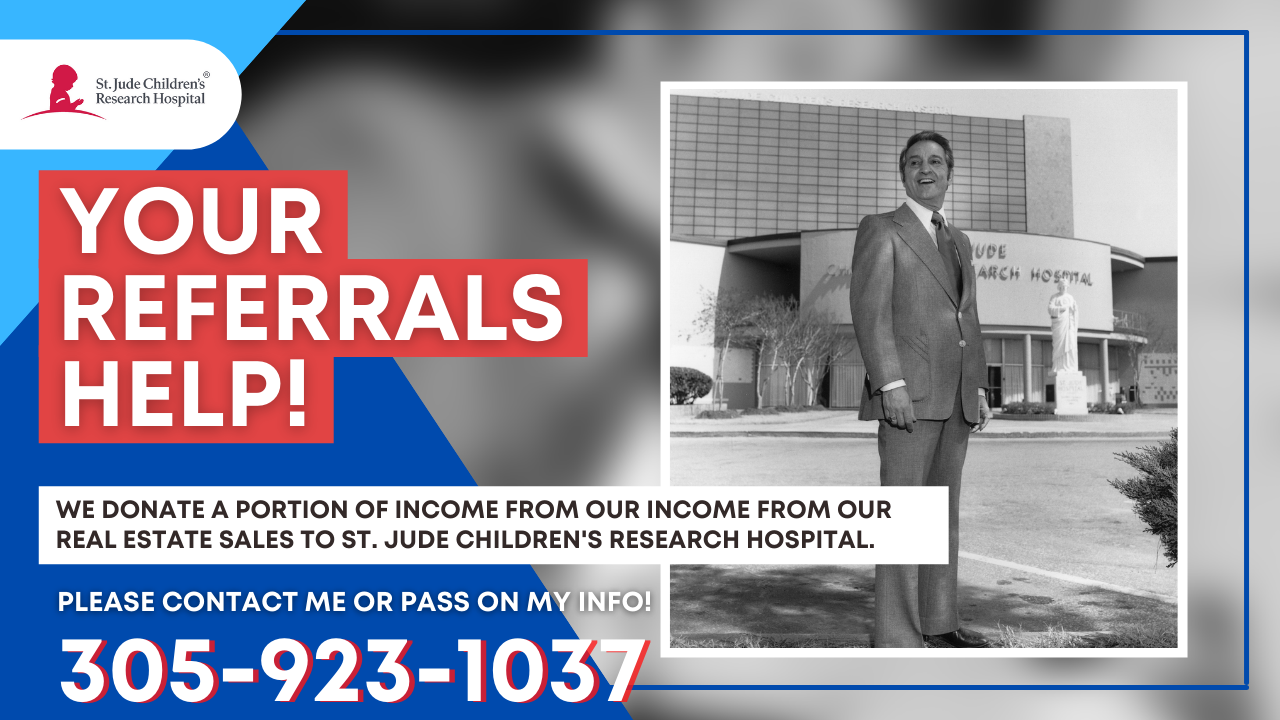 The St. Jude Children's Research Hospital opened on February 4, 1962, although the dream of St. Jude began far before that date. It all started with Danny Thomas's desire to give back to the country that had given him so much in the first place. Danny's legacy of thankfulness and appreciation is honored today. We applaud the many scientists, doctors, and personnel who go above and beyond to save the lives of children all across the world.


All St. Jude patients, both past and present, are remembered. We also express our gratitude to all of our faithful supporters who have helped us achieve our goal. St. Jude has been able to expand its reach and reach out to more children around the world as a result of your generosity.
We are on a mission to raise $25K for St. Jude Children's Research Hospital this year! Your Referrals HELP! We donate a portion of our income from our real estate sales to St. Jude Children's Research Hospital!


Who do you know considering buying or selling? Not only will they benefit from our award-winning service, but you can also result assured a very worthy cause will benefit as well.
Please contact me or pass on my info! 305-923-1037
Go Serve Big!!!