Wednesday, March 30, 2022 / by Claudia Pecoits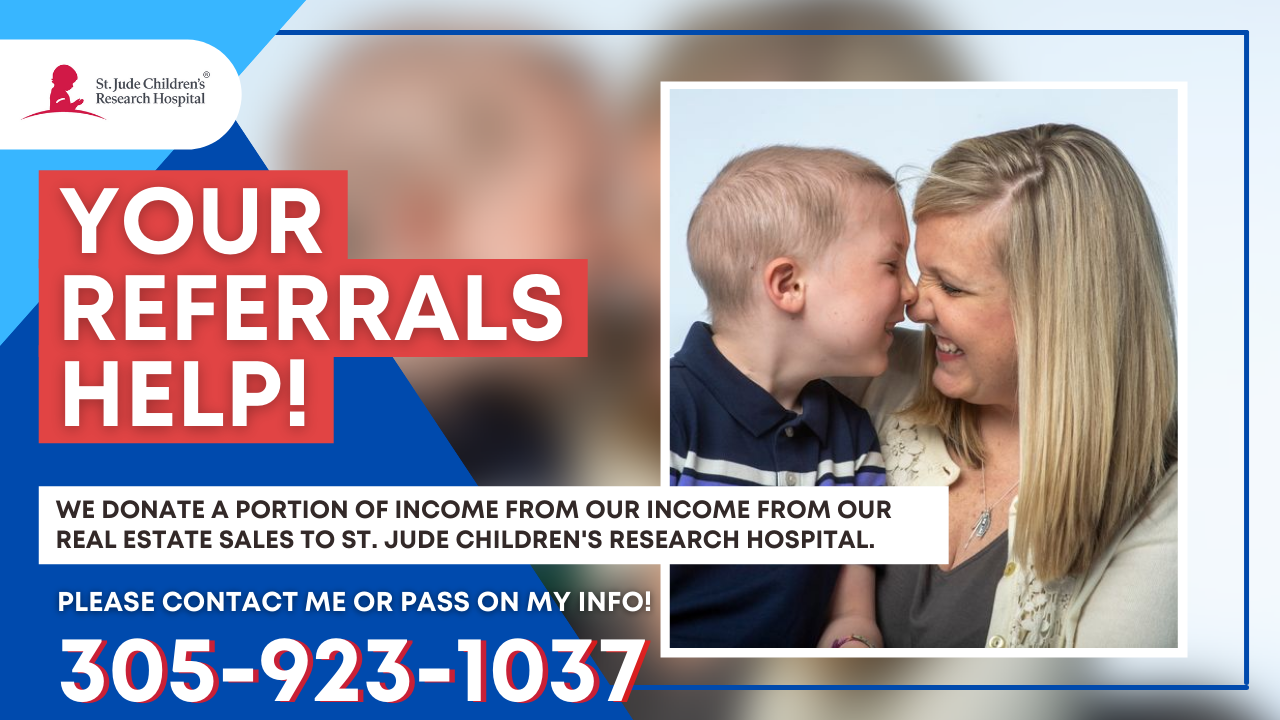 Clayton was already unwell when he was diagnosed with hypodiploid acute lymphoblastic leukemia, a highly rare kind of blood cancer. He was sent to St. Jude for treatment, which included chemotherapy and CAR T-cell therapy, a sort of immunotherapy. Because the cancer had not gone away, he needed a bone marrow transplant, which he received from his mother. Clayton is now cancer-free and doing well.


"I wouldn't call anything a 'fail.' Each attempt just brought us to where he needed to go next, and none of it would have been possible without the research access." - Clayton's mother, St. Jude patient
We are on a mission to raise $25K for St. Jude Children's Research Hospital this year! Your Referrals HELP! We donate a portion of our income from our real estate sales to St. Jude Children's Research Hospital!


Who do you know considering buying or selling? Not only will they benefit from our award-winning service, but you can also result assured a very worthy cause will benefit as well.


Please contact me or pass on my info! 305-923-1037
Go Serve Big!!!