Wednesday, February 23, 2022 / by Claudia Pecoits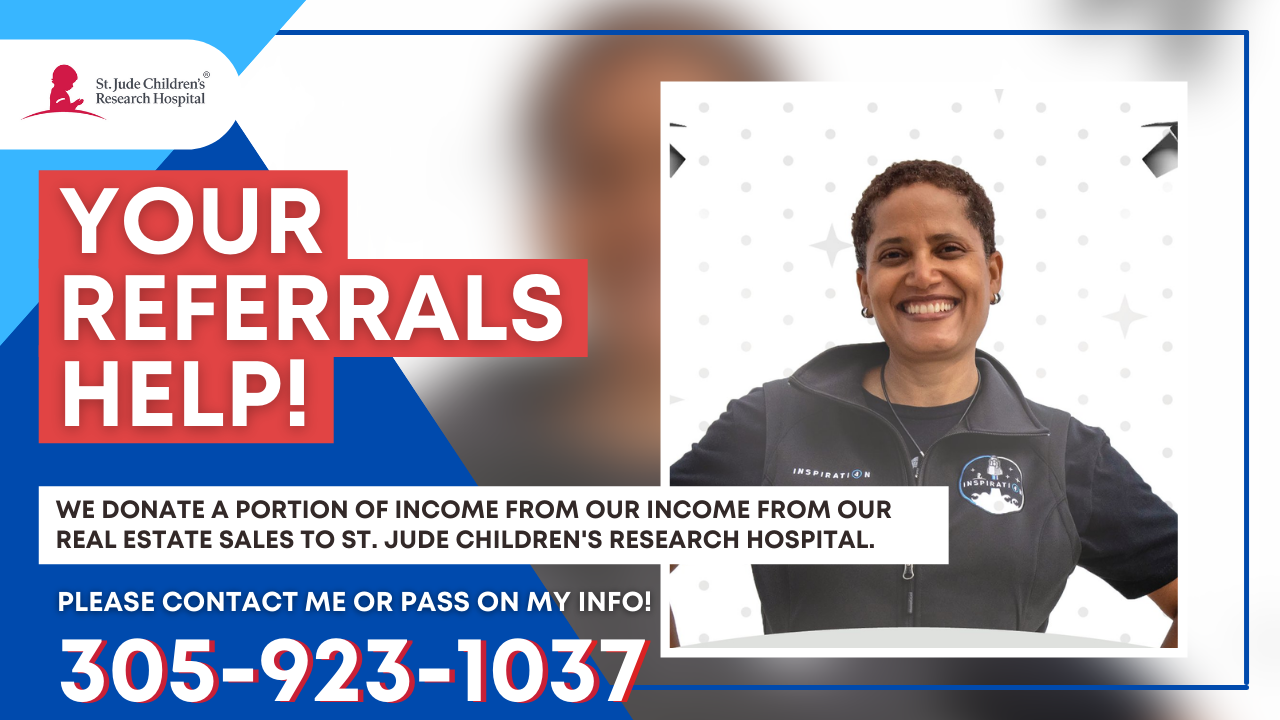 "This is a once-in-a-lifetime opportunity for me to not only go to space, but also to bring my family with me." -Dr. Sian Proctor, the first African-American woman to fly in space and a member of the Inspiration4 crew.


Dr. Sian Proctor's joining the Inspiraton4 crew was a full-circle occasion for her, as she was born on Guam, surrounded by the NASA tracking station for the Apollo flights from 1966 to 1970.


Today, we'd want to express our gratitude to Dr. Proctor for her contributions to St. Jude through the Inspriation4 mission, as well as her ongoing efforts to improve the lives of St. Jude patients through her art and as a supporter of our purpose: finding treatments. Children must be saved.
We are on a mission to raise $25K for St. Jude Children's Research Hospital this year! Your Referrals HELP! We donate a portion of our income from our real estate sales to St. Jude Children's Research Hospital!


Who do you know considering buying or selling? Not only will they benefit from our award-winning service, but you can also result assured a very worthy cause will benefit as well.


Please contact me or pass on my info! 305-923-1037
Go Serve Big!!!