Wednesday, February 16, 2022 / by Claudia Pecoits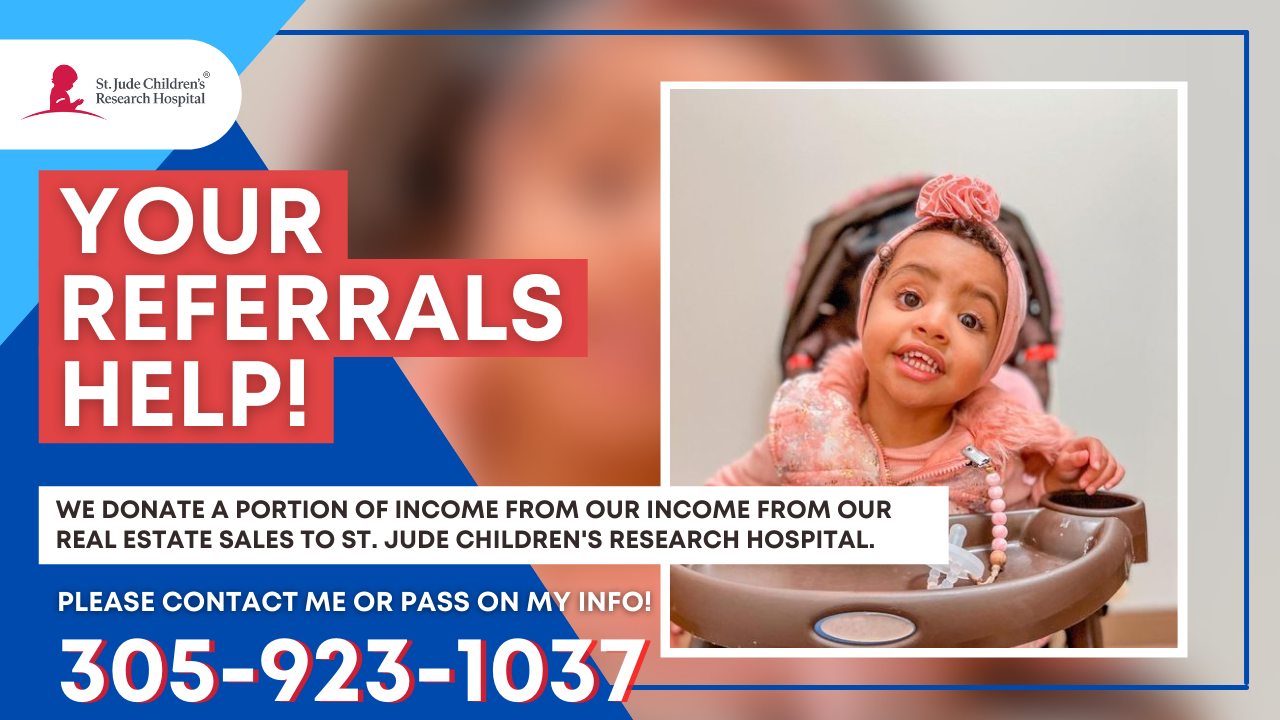 "I take a moment to thank God every time I see a photo of Sariyah. In spite of everything we've lost, I praise him for a place like St. Jude and for Sariyah's health. "It's been a difficult year, but I'd say we've gained much more than we've lost," says Sariyah's mother, Jasmen, who herself a St. Jude patient.


In 2020 pictures showed, at certain angles, a glow resembling a full moon in this tiny girl's eye. Sariyah was just 18 months old when her parents discovered she had malignant tumors in both eyes. St. Jude was promptly referred to the family. She had extensive chemotherapy, ocular injections, laser therapy, cryotherapy, and other treatments at St. Jude. Sariyah has returned home in good health and is enjoying her time with her siblings and parents.
We are on a mission to raise $25K for St. Jude Children's Research Hospital this year! Your Referrals HELP! We donate a portion of our income from our real estate sales to St. Jude Children's Research Hospital!


Who do you know considering buying or selling? Not only will they benefit from our award-winning service, but you can also result assured a very worthy cause will benefit as well.


Please contact me or pass on my info! 305-923-1037
Go Serve Big!!!