Wednesday, March 2, 2022 / by Claudia Pecoits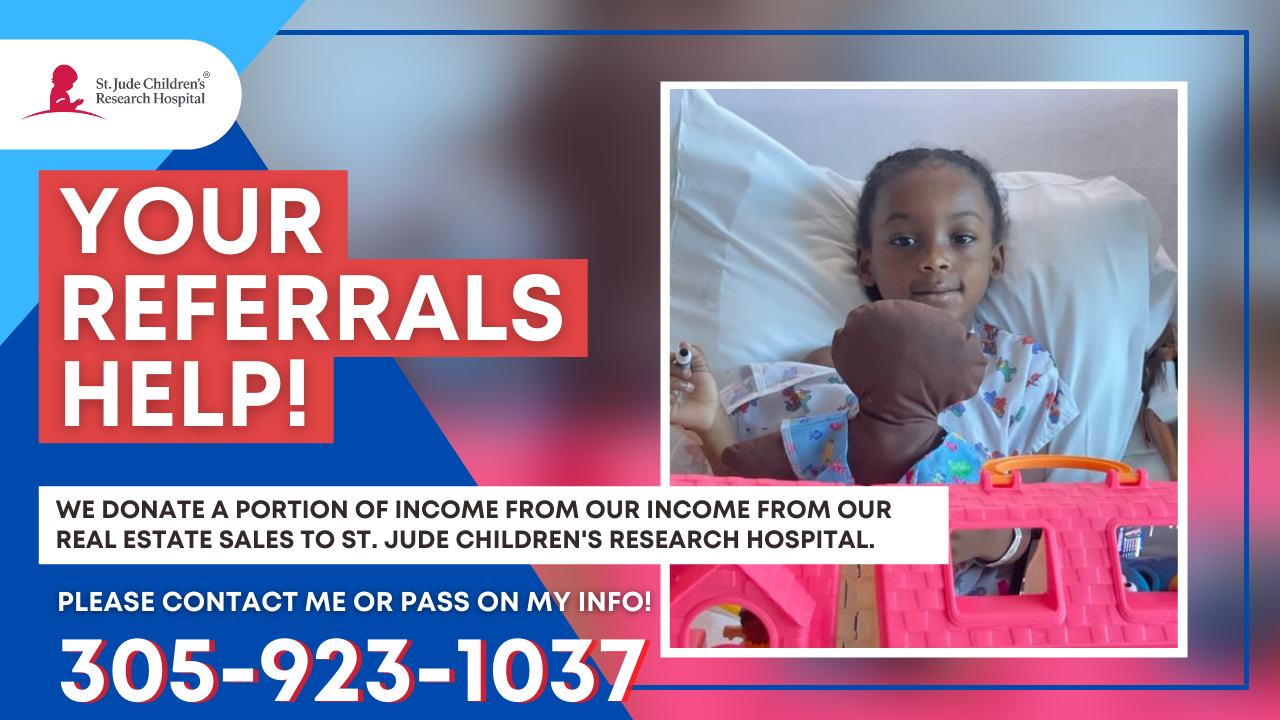 "I broke down when the doctor came in to tell me she had a cancerous tumor of her kidney. But Jamelia was being all grown up, she got me a tissue and wiped my face off and said 'momma it's ok. Stop crying. it's going to be ok.' "— Lekisha, St. Jude patient Jamelia's mom.

Jamelia became ill at school in 2021, and her mother took her to the clinic. She was referred to St. Jude after tests indicated she had a malignant growth in her kidney. Jamelia will remain in therapy until May of this year, and she enjoys watching cartoons and riding her bike.
We are on a mission to raise $25K for St. Jude Children's Research Hospital this year! Your Referrals HELP! We donate a portion of our income from our real estate sales to St. Jude Children's Research Hospital!


Who do you know considering buying or selling? Not only will they benefit from our award-winning service, but you can also result assured a very worthy cause will benefit as well.


Please contact me or pass on my info! 305-923-1037
Go Serve Big!!!