Wednesday, January 5, 2022 / by Claudia Pecoits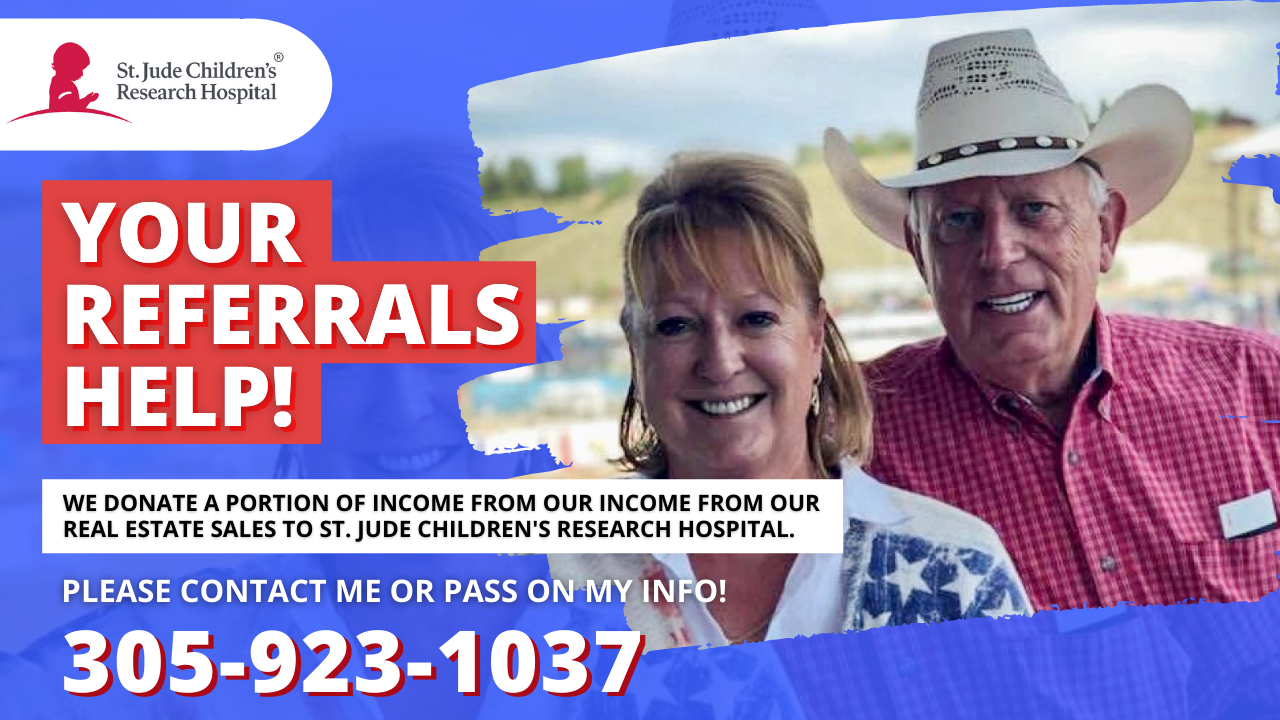 Larry Patrick, a former broadcaster turned radio industry pro, races between his Big Horn Radio Network country stations in Wyoming every spring to sit behind the microphone for St. Jude Children's Research Hospital's annual two-day radiothon.


"I pretty much lost it. I was blown away by the strength. He was being the bravest little boy I'd ever met," Larry said.


The phones lighted up at the country music station. In response to a call from a man 40 miles distant, who was willing to give a little monthly sum "I sat here bawling like a baby when I heard that story." "I was thinking about my own children," he remarked.


Larry and his wife, Susan, have helped earn approximately $1.8 million for St. Jude over the course of a decade by spreading support and awareness for the organization across Wyoming.
We are on a mission to raise $25K for St. Jude Children's Research Hospital this year! Your Referrals HELP! We donate a portion of our income from our real estate sales to St. Jude Children's Research Hospital!


Who do you know considering buying or selling? Not only will they benefit from our award-winning service, but you can also result assured a very worthy cause will benefit as well.


Please contact me or pass on my info! 305-923-1037
Go Serve Big!!!