Wednesday, March 16, 2022 / by Claudia Pecoits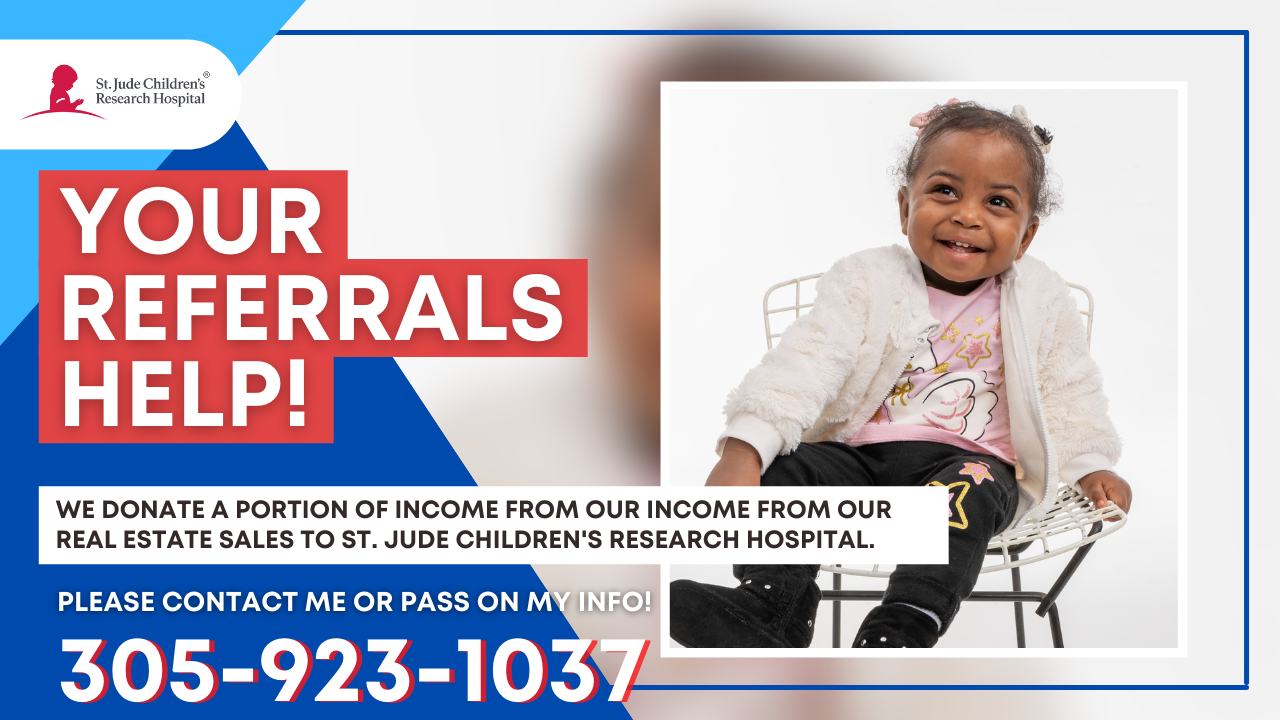 When you see Maryelle, the "life of the party," you can't help but smile.


Maryelle's parents, on the other hand, recall days when Maryelle had yet to emerge from her shell and was uncomfortably ill. Maryelle was diagnosed with immunodeficiency at the age of five months and was referred to St. Jude for treatment. Chemotherapy and a bone marrow transplant were part of her treatment plan, and her mother was her donor. St. Jude will never send her family a bill for treatment, travel, accommodation, or food because of your generosity.


Share this post to make someone's day brighter with Maryelle's grin!
We are on a mission to raise $25K for St. Jude Children's Research Hospital this year! Your Referrals HELP! We donate a portion of our income from our real estate sales to St. Jude Children's Research Hospital!


Who do you know considering buying or selling? Not only will they benefit from our award-winning service, but you can also result assured a very worthy cause will benefit as well.


Please contact me or pass on my info! 305-923-1037
Go Serve Big!!!