Wednesday, January 19, 2022 / by Claudia Pecoits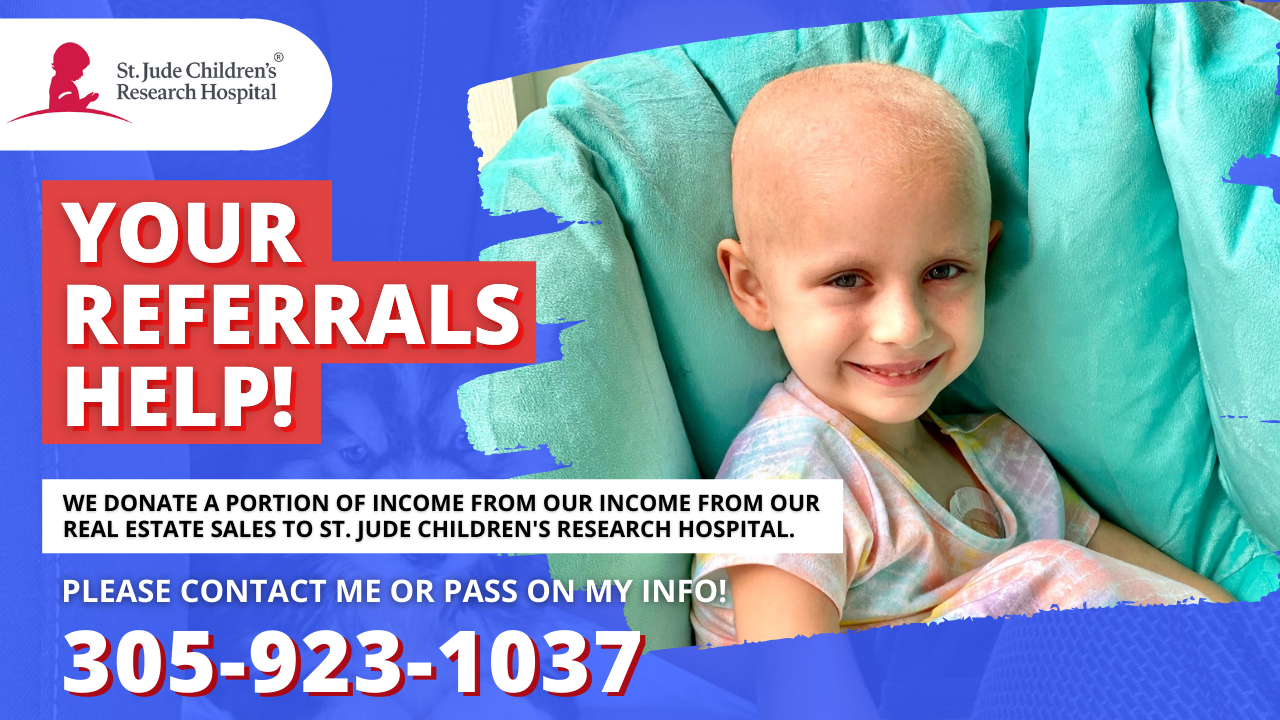 Ava's father, a St. Jude patient, remarked, "We knew she was a thorn in her side." Her resiliency, tenacity, toughness, and scrappiness that I didn't know she possessed came out of her. She's been a superstar, I believe."


Ava developed malignant tumors in her brain and spine, as well as metastatic medulloblastoma. Her treatment approach at St. Jude includes physical, occupational, and speech therapy in addition to chemotherapy. Ava, dubbed "Rockstar," has completed her therapy and is spending time with her family.
We are on a mission to raise $25K for St. Jude Children's Research Hospital this year! Your Referrals HELP! We donate a portion of our income from our real estate sales to St. Jude Children's Research Hospital!


Who do you know considering buying or selling? Not only will they benefit from our award-winning service, but you can also result assured a very worthy cause will benefit as well.


Please contact me or pass on my info! 305-923-1037
Go Serve Big!!!